Unit Details
441st Counter Intelligence Corps (CIC) Team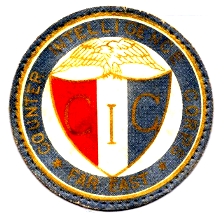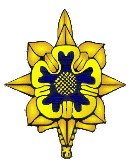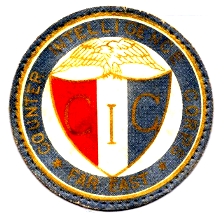 III. HISTORY OF THE 441ST COUNTERINTELLIGENCE CORPS DETACHMENT DURING THE KOREAN CONFLICT.
At the outbreak of the Korean War, the 441st CIC Detachment was called upon to furnish combat CIC detachments to accompany the tactical units moving into Korea. Throughout the summer of 1950, many elements of the 441st were successfully dispatched to Korea with several subsequently seeing action during the Inchon Landing. Four additional detachments were organized in those hectic first 15 days of the Korean War.
On 4 July 1950, a CIC detachment reported to the 2d Logistical Command. Another CIC detachment left on 7 July 1950 with the 25th Infantry Division.
On 10 July 1950, a CIC detachment reported for duty with the 1st Cavalry Division, while another CIC detachment went to 8th Army Headquarters.
Three more detachments were organized in August 1950, and on
4 August 1950 a CIC detachment joined the 1st Marine Division.
The Far East Command Liaison Group, later organized as a CIC detachment, was ready for duty on the
10th of August, and a CIC detachment
joined I Corps Headquarters on 31 August 1950.
Experiences in Korea revealed that much still remained to be learned concerning CIC activities in combat, particularly in the areas of personnel and equipment utilization. Many unofficial, and sometimes frantic suggestions emanated from the 441st detachments in Korea, particularly concerning equipment. Due to hostile activity, individual agents, normally equipped with a .38 Caliber Snubnosed Revolver, were quickly asking for M-2 Carbines and even machine guns. Other suggestions were made concerning additional equip­ment, or modification and/or elimination of certain mate­rial which was not compatable to the Korean situation. To further remedy the situation, CIC units in Korea were di­rected to maintain contact with the 441st CIC detachment and to forward reports of activities and recommendations for changes in equipment to the 441st.
While the 441st supplied replacements to augment certain detachments in Korea, it continued to maintain it's nation­wide surveillance of Japan to guard against the development of any possible subversive activity.
With the approach of the armistice in Korea, the 441st CIC detachment was called upon to play a part in one of the most unique operations in it's history: The exchange of prisoners of war between the United Nations Command and the Communist Forces. There were two phases of this operation: "Little Switch" - the exchange of 149 sick and wounded American prisoners of war in April and May 1953; and "Big Switch" - the exchange of 3,629 American prisoners of war in July, August and September 1953.
During the processing of recovered UN Forces Personnel, CIC's mission was to collect information of counterintelligence interest. When the "Switch Operations" were concluded, the 441st resumed operations in its primary mission in Japan, the surveillance of all subversive individuals and groups, both national and foreign, whose presence was a threat to the US‑Japan Security Pact, and whose ideas were inimical to the best interests of the United States and the United Nations.
With the signing of the Japanese peace treaty in April 1952, CIC found itself in the position of being a foreign intelligence agency in the territory of a friendly power. Former occupation troops were suddenly the guests of Japan. It was of paramount importance that CIC convert itself from the role of an occupation authority to that of a friendly, tactful, helpful allied intelligence agency. CIC units, therefore, accompanied the former occupation troops in their withdrawal to specified military bases and installations.
history commentary from Jim Cate JCate4@cs.com: "I served with the 441st CIC in Tokyo, Japan, from January 1957 until its reorganization in March of 1958.
I served in the Counter Espionage - Soviet. The Korean War was over in the early 1950s. In 1958 there was a general reduction of military personnel worldwide. The 441st CIC encountered a major reorganization in approximately March of 1958 (Need to consult my orders and records for detailed information.) It was reduced to 36 people and was officially known as the 36th Detachment. Most married personnel with dependents were returned to the US for other assignments. The single or unmarried personnel such as myself at the time were mostly reassigned to the 308th CIC in Seoul, Korea. I was in the group sent to Korea to complete our military term of duty. I personally know many of the persons that remained behind in Japan as a part of the 36th Detachment. In fact my former Holabird classmates, Roger Hart and Will Callihan, were retained in Japan as a part of the 36th. I made a couple of trips from Seoul, Korea back to Japan somewhat as a liaiaon between the 2 units and some continuing activity in some open intelligence cases. I still have an order listing all the names of the personnel in the 441st at the time of its reduction or reassignment. I note Col. Rainford was listed as the CO. He finished his tour of duty and returned to the US in 1958. LTC Hontoon (? spelling) the executive office assumed the position for the short period of time until the 36th was established. Ed Meiser, S-4, was then the ranking officer under Hontoon. Ed is still alive and lives in NY State. I am in constant contact with him. I would like to contribute more to this history after some more careful review of records. If I can be of specific assistance, please advise. I shall be most happy to assist. In Japan the 441st was unique. McArthur had CIC with a wide range of authority. This continued until the reorganization. The CIC did much of the work that the CIA would normally do. When the "phasedown" occurred, much of the CIC activity was turned over to the CIA. The CIC in my years in Tokyo targeted the Soviet Embassy. We even ran a number of "defection" operations. Our best agent was often "followed" by CIA personnel in attempts to learn his sources. He was the best in the business. He is now in his early 80's having been at Pearl Harbor on December 7 and ending up WWII being shot down as a bomber pilot over Germany and captured. He now lives near Ft. Huachuca in retirement. I visited with him on January 5, 1999 and then went on the visit the MI Museum at Ft. Huachuca. His "right hand" fellow agent now lives in Los Angeles. Incidentally, I served as President of the National Counter Intelligence Corps Association in 2000. Currently, I am Vice Chairman of this organization."
COL Lawrence G. Smith, September 1949 - September 1951
COL Joseph E. Stearns, March 1952 - November 1952
COL George R. Eckman, November 1952 - November 1953
COL Jennis R. Galloway, November 1953- November 1954
Distinguished Unit Citation (Army) (2 Jul - Sep 50), GO 45, HQDA, dtd 22 December 1950 and GO 77, HQDA, dtd 5 Sept­ember 1951.
Presidential Unit Citation (Navy), (15 Sep - 11 Oct 50), GO 63, HQDA, dtd 26 June 1952 (for personnel specifically named).
Presidential Unit Citation (Navy), (21-26 Apr, 16 May-30 June, 11- 25 Sep 51), GO 38, HQDA, dtd 30 July 1957.
Meritorious Unit Commendation, (21 Mar - 15 Nov 53), GO 22, HQDA, dtd 30 March 1954.
Navy Unit Commendation, (11 Aug 52 - 5 May 53 and 7-27 Jul 53), GO 38, HQDA, dtd 1957.
Philippine Presidential Unit Citation, (17 Oct 44 - 4 Jul 45), GO 47, HQDA, dtd December 1950.
Korean Presidential Unit Citation, (19 Sep 50 - 31 Jul 52), GO 41, HQDA, dtd 1955 (for Port Detachment only).
KOREAN CONFLICT
UN Defensive 13 Jul - 15 Sep 50
UN Offensive 16 Sep - 2 Nov 50
CCF Intervention 3 Nov 50 - 24 Jan 51
First UN Counteroffensive 25 Jan - 21 Apr 51
CCF Spring Offensive 22 Apr - 8 Jul 51
UN Summer-Fall Offensive 9 Jul - 27 Nov 51
Second Korean Winter 28 Nov 51 - 30 Apr 52